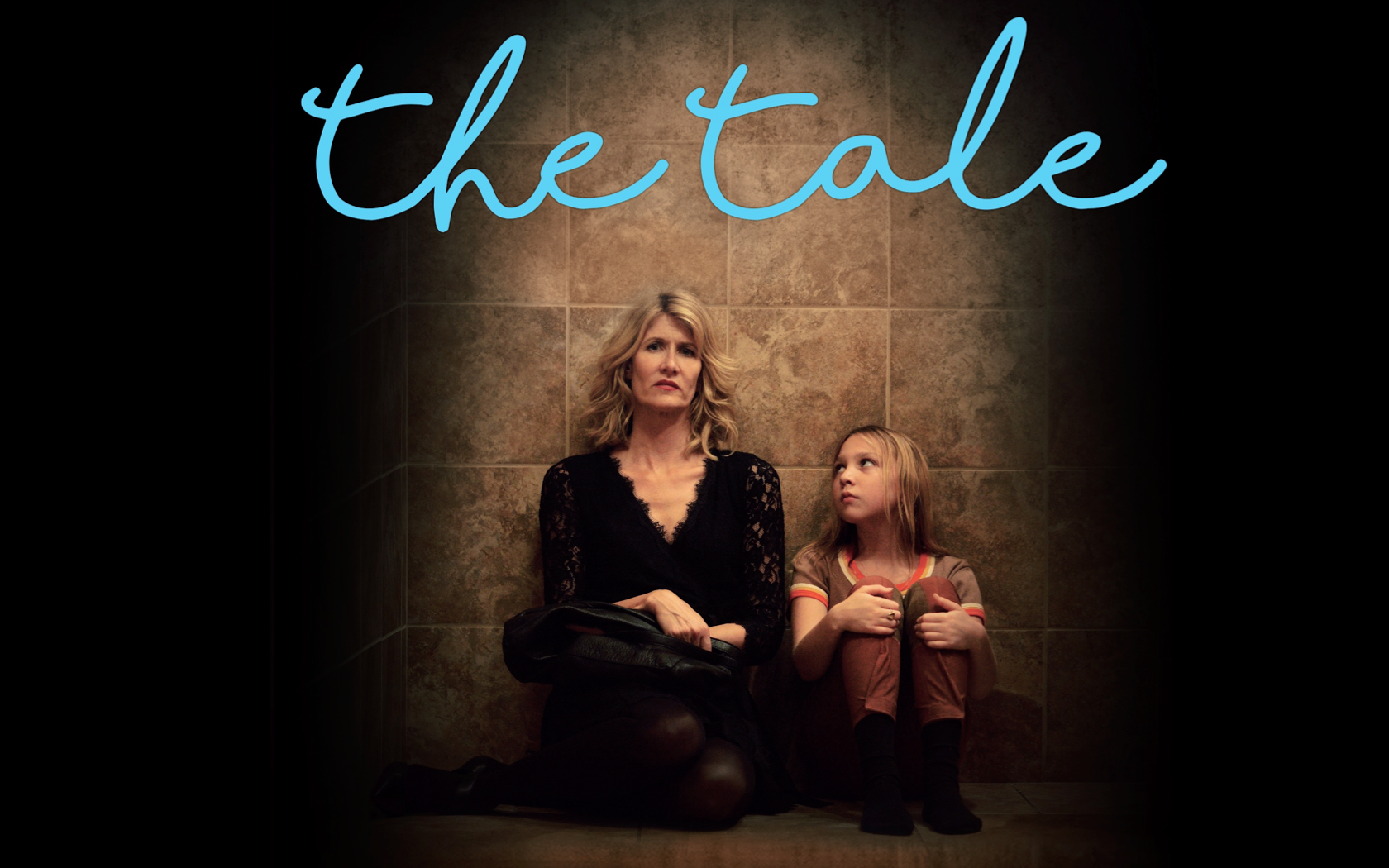 The Story
A new fiction feature based on a true story, THE TALE is an investigative thriller into one woman's memory that breaks apart the truth of who we think we are – to reveal the stories we tell ourselves in order to survive
The Cast
Starring in THE TALE is Academy Award® nominated actress Laura  Dern (WILD), Academy  Award® winning actress, Ellen Burstyn (REQUIEM FOR A DREAM),  " ), Elizabeth Debicki  (THE MAN FROM U.N.C.L.E.), Oscar® winner Common (SELMA) , Jason Ritter  (PARENTHOOD), Frances Conroy (AMERICAN HORROR STORY), John  Heard  (HOME ALONE) and Isabelle Nélisse (MAMA).
Producers
The project has a powerful production team behind it including: Director/ Writer the Sundance Grand Prize Winning and Emmy® Nominated, Jennifer Fox; Producers, the Academy Award® Nominated, Oren Moverman (THE MESSENGER), Lawrence Inglee (THE DAY AFTER TOMORROW), Laura Rister (MARGIN CALL), Sol Bondy (YOUTH), Simone Pero (For Impact Productions), who is also spearheading our audience engagement and outreach efforts, Mynette Louie (LAND HO!) and Regina K. Scully (THE INVISIBLE WAR). Our Casting Director is Matthew Maisto (FOXCATCHER). International Sales is being handled by Charlotte Mickie and Mongrel Media.
Distribution
THE TALE is aimed for a wide mainstream audience to be launched at "A" list festivals and then released theatrically, on television, and on all platforms around the world. In addition, an extensive outreach and educational campaign will accompany the film's commercial release, which is designed to inspire fresh perspectives and catalyze further learning, discussion and understanding around themes of women and girls' empowerment and sexual abuse.
Production Partners
Gamechangers, Fork Films, Artemis Rising Foundation, One Two Films, Medienboard Berlin-Brandenburg, WeatherVane Productions, ZDF/ARTE, and the Buddhist Film Foundation.