Jennifer fox
Writer/Director
Jennifer Fox is an internationally acclaimed director, producer, and camerawoman. She directed and produced: BEIRUT: THE LAST HOME MOVIE, the ten-hour AN AMERICAN LOVE STORY, the six-part, FLYING CONFESSIONS OF A FREE WOMAN, and the feature MY REINCARNATION. Some of the films Fox Executive Produced include: LOVE & DIANE; ON THE ROPES; PROJECT TEN: STORIES FROM A FREE SOUTH AFRICA; MAURI BOY GENIUS; UPSTATE; CAT SCRATCH FEVER; and Associate Produced, SHE'S LOST CONTROL. She is featured in: TO HECK WITH HOLLIWOOD!; CINEMA VERITE: DEFINING THE MOMENT; and CAPTURING REALITY: THE ART OF DOCUMENTARY. Fox's films and series have been shown in numerous retrospectives around the world.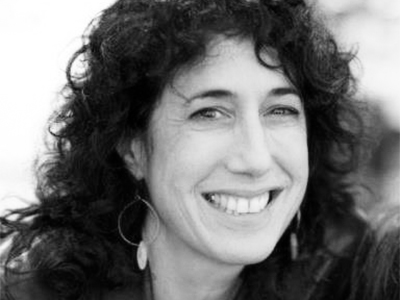 Oren Moverman
Producer
Oren Moverman is the acclaimed co-writer and director of RAMPART (2012) and THE MESSENGER (2010), (Best Screenplay Oscar 2010 nominee; Sundance Film Festival; Best Screenplay and Best First Feature nominee at the 2010 Independent Spirit Awards; The 2010 Directorial Debut Award, National Board of Review, and the Screenwriting Silver Bear, Berlin Film Festival). Recently completed films written by Moverman include LOVE AND MERCY, directed by Bill Pohlad, and the soon-to-be-released, TIME OUT OF MIND, starring Richard Gere, which Moverman also directed and which won the FIPRESCI Critics Award at TIFF 2014. He recently has begun producing with partner Lawrence Inglee, including the upcoming THE TICKET, directed by Ido Fluk, and OPPENHEIMER STRATEGIES, directed by Joseph Cedar. Other past screenwriting works include John Pogue's THE QUIET ONES (a Lionsgate 2014 release); Ira Sachs' MARRIED LIFE, (a 2008 Sony Pictures Classics release); Todd Haynes' Bob Dylan biopic I'M NOT THERE, (A 2007 Weinstein Company release); Bertha Bay-Sa Pen's FACE, (2002 Indican) and Alison Maclean's JESUS' SON, (2000 Lionsgate/Alliance Release).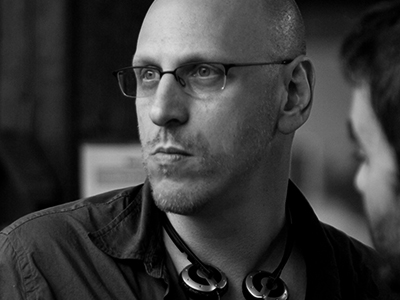 LAwrence Inglee
Producer
Lawrence Inglee is one of Variety's "10 Producers to Watch.". He began his career at The Mark Gordon Company, where he became the head of production, including producing THE DAY AFTER TOMORROW and WINTER PASSING. In 2009, he produced the film THE MESSENGER, directed by Oren Moverman and starring Woody Harrelson, Ben Foster and Samantha Morton, which was nominated for two Academy Awards and won both Best Screenplay and the Peace Award at the Berlin Film Festival. In 2008, he produced MAX ROSE, starring Jerry Lewis and written and directed by Daniel Noah and RAMPART, reuniting director Oren Moverman and stars Woody Harrelson and Ben Foster. In 2014, he produced the soon-to-be-released, TIME OUT OF MIND, written and directed by Oren Moverman and staring Richard Gere, which won the FIPRESCI Critics Award at TIFF 2014. He will soon release his recent producing effort, THE TICKET, directed by Ido Fluk and staring Dan Stevens. He is currently producing OPPENHEIMER STRATEGIES, directed by Joseph Cedar and also starring Richard Gere and Charlotte Gainsbourg.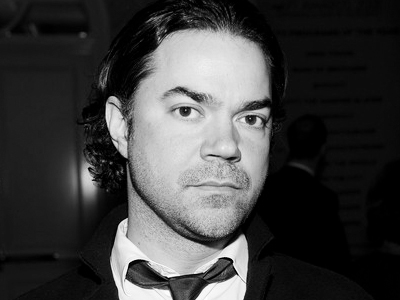 LAura rister
Producer
Laura Rister is a Los Angeles based film and television producer and oversees production at Untitled Entertainment. She's been recognized by Variety and Sundance as a notable independent film producer.  Among Laura's producing credits are many internationally acclaimed, award winning films, including: ALL IS LOST, LOVELACE, ELVIS AND NIXON, THE ICEMAN, MARGIN CALL, LAWLESS, CUT BANK, and THE WORDS. She is currently in post production on THE FREE WORLD (starring Boyd Holbrook, Elisabeth Moss, Octavia Spencer).  Laura previously served as Head of Casting and VP of Production and Development during Miramax Film's Weinstein era.  Her first love was journalism;  she got her start in media working at CNN in Washington, DC.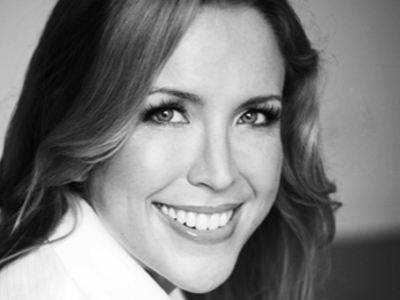 Sol Bondy
Producer
Sol Bondy produced numerous award-winning shorts, including: MY FATHER IS SLEEPING (German Camera Award 2008 winner), THE GIRL WITH THE YELLOW STOCKINGS, (2008 German Oscars winner); SPARROWS (2010 Live Action Short  Academy shortlist) and LONG DISTANCE CALL (Filmfest Dresden Best Film winner). He produced the feature length film REPORTED MISSING by Jan Speckenbach (Berlinale 2012, European Discovery 2012 European Film Awards nominee). Bondy co-founded the production company One Two Films, which produced five feature films in three years, including: DOLL THE FATSO & ME by Felix Stienz (Max-Ophüls-Prize Audience Award winner), WHISPERS BEHIND THE WALL by Grzegorz Muskala (Rotterdam 2014), as well as the international coproductions YOUTH by Tom Shoval (2013 Berlinale, Best Film at Jerusalem Film Festival winner) and I AM HERE by Anders Morgenthaler starring Kim Basinger. In 2013, he was recognized as one of 30 "Future Leader: Producers" by SCREEN INTERNATIONAL for their Cannes issue. Bondy teaches at the Met Film School and Raindance Institute and is a TAP alumni.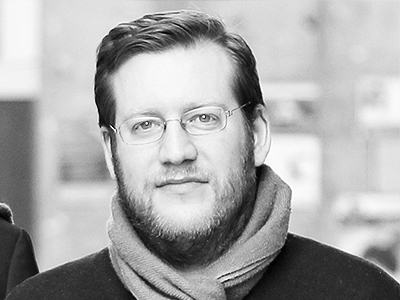 Simone Pero
Producer / Outreach and Audience Engagement
Simone Pero is president of For Impact Productions, a strategic marketing firm specializing in outreach and engagement, partnership campaigns, and issue-driven film producing. She led the outreach campaign for the Sundance and CNN Films hit documentary ESCAPE FIRE: The Fight to Rescue American Healthcare directed by Matthew Heineman and Susan Froemke, co-produced Alice Elliott's documentary short BODY & SOUL: DIANA & KATHY broadcast on PBS and short-listed for an Academy Award nomination, and is currently leading outreach strategy for the recent SXSW award-winner A WOMAN LIKE ME directed by Elizabeth Giamatti and Alex Sichel, featuring Lili Taylor. Simone is also a lead developer of the new Killer Films/Stony Brook University MFA in Film and arts incubator. She is a former Vice President for Corporate Communications at MTV, Director of Communication and Marketing at AMC Networks/Rainbow Media/Cablevision, and Vice President, External Affairs for the Taproot Foundation. Simone serves on the Executive Board of Directors for New York Women in Film and Television and is an alumna of the Sundance Institute Producers Conference.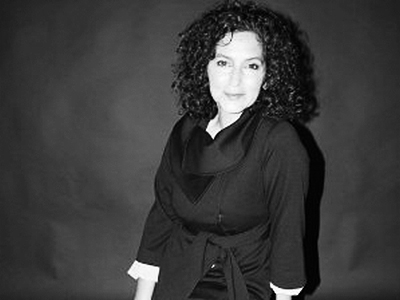 matthew maisto, csa
Casting Director
Mathew Maisto has been a casting director on many independent films including: YOU WERE NEVER HERE (Mireille Enos, Sam Shepard) directed by Camille Thoman; BONE TOMAHAWK (Kurt Russell, Patrick Wilson), directed by S. Craig Zahler; CONDEMNED, directed by Eli Morgan Gesner; THE ESCORT (Lyndsy Fonseca, Bruce Campbell) directed by Will Slocombe; LILY & KAT (TIFF New Wave '15), directed by Michael Preyselr; ZZZZZZZ (short – TriBeCa '13); A MIGHTY NICE MAN (short – HBO Development Award; and THE FIRST MEN (short). Regional casting director credits include THE WALK, directed by Robert Zemeckis (NY casting); ST. VINCENT, directed by Theodore Melfi (Los Angeles casting); Casting associate credits include: Chris Rock's FINALLY FAMOUS, Thomas Carter's WHEN THE GAME STANDS TALL, Bennett Miler's FOXCATHER, Martin Scorcese's THE WOLF OF WALL STREET, Peter Jackson's THE HOBBIT, Roger Michell's HYDE PARK ON HUDSON, Stephen Daldry's EXTREMELY LOUD & INCREDIBLY CLOSE. Member: Teamster (local 817), Casting Society of America (CSA). Two-time associate Artios Award Nominee for FOXCATCHER and TOP FIVE.